.
PART II: "The Secret of Better Relationships"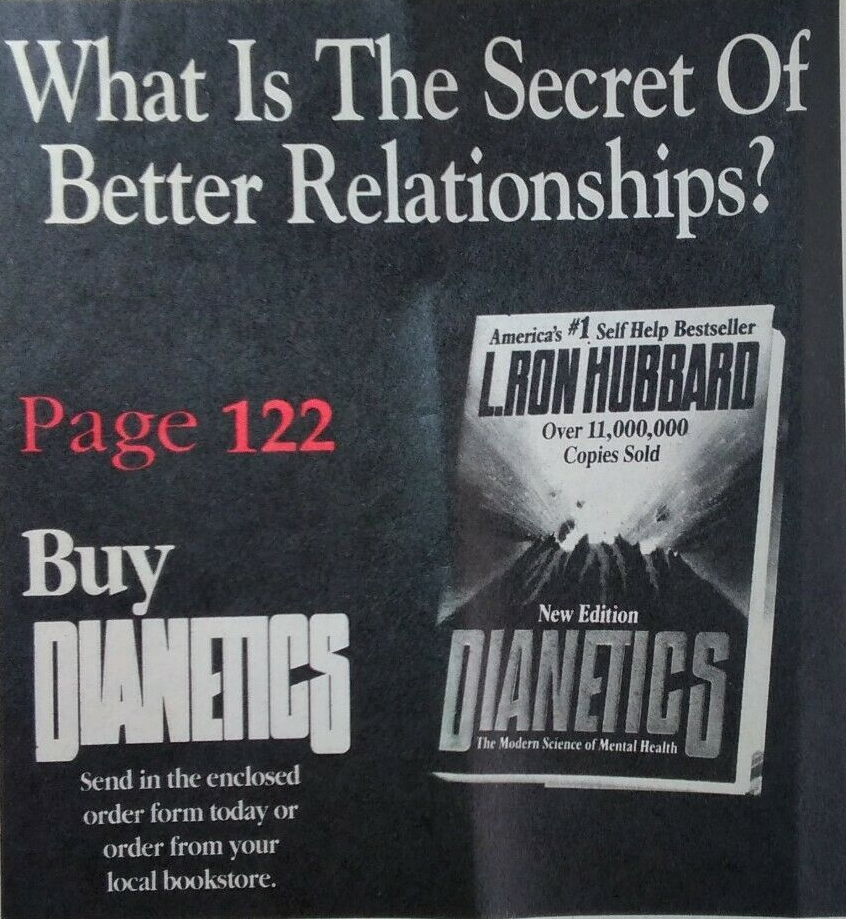 I did not even bother to look up what is on page 122, before confidently
stating here that there is
NOTHING
in the book Dianetics that will
magically make better relationships. I know this because pre-natal
engrams don't affect relationships decades later. They don't affect
anything, mainly because "Dr" Hubbard just made it all up.
To prove the point that Dianetics has nothing to do with
an individual's relationships, allow me to remind viewers
what happens if a Scientologist inside an Ideal Org is having
a terribly bad time with their current relationship. What does
the org do? Send them to get a Dianetics session to look for
engrams? Nope. What they actually do is tell them to forget
about engrams because "the Secret of Better Relationships"
is that the only reason relationships fail is because of overts
and withholds. So instead of looking for engrams to erase
with Dianetics, they just order the individual to "write up their
Overts & Withholds" on the relationship. Or they might sell
the person 50 hours of "2nd Dynamic Sec Checks" or
"Integrity Auditing" or whatever name they are pitching
that particular week. If anyone wants to look up what
is on page 122 and post it here, we'll find out if my
confirmation bias has spiraled out of control! LOL.
.​