.
We're not exactly sure he said it but we do feel good about this quote--so that's pretty much the same as total certainty.
"The only fundamental element in the universe more densely unknowable
and vast as black holes is the infinite stupid within Scientology"
- Albert Einstein 1955
​
WELCOME BACK TO THE STUPID THREAD!
It's a continuation of the four (4) threads entitled "TOP 100 STUPID MOMENTS IN SCIENTOLOGY", located on a previous ex-scientology website: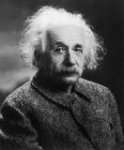 "There is so little gravitas on the
Stupid Thread, I think I just discovered
the formula for anti-gravity!"
​
Here are the links, enjoy!
​
​
​
​
Last edited: