.
* * * NOMINATED AS A HALL OF FAME STUPID MOMENT * * *
The moment that Hubbardites demonstrate the


"HUBBARD LAW OF COMMOTION"


but have no idea that they did that
and debunked Scientology.
​
As discussed previously on multiple occasions, the Hubbard Law Of Commotion states that:
"In Scientology, for each and every policy, code, scale and piece of tech,
there is an equal and opposite policy, code, scale and piece of tech."
​
Example du jour: In Scientology auditing technology, you never are allowed to
invalidate
a preclear. You are never allowed to
evaluate
for a preclear or tell them what to think. You must always "
let the pc have his win"
. You must always validate the preclear by
telling them when their needle is floating
. You must always let the preclear
voice their cognition
and then you must
celebrate it's importance
by never questioning them on it. In fact when they have a really big life-changing cognition, you would be likely to give them a
completion certificate
with lots of
applause
by others! Them are the rules! It's a "
high crime
" and a "
suppressive act
" to do otherwise!
Okay then--these are the inviolable and sacred policies and codes within Scientology.
What about if your preclear below (L. Don Hubbard, see avatar) had
a huge win with a monumental new realization about his life?

Would you indicate his floating needle if he shared a life-changing cognition?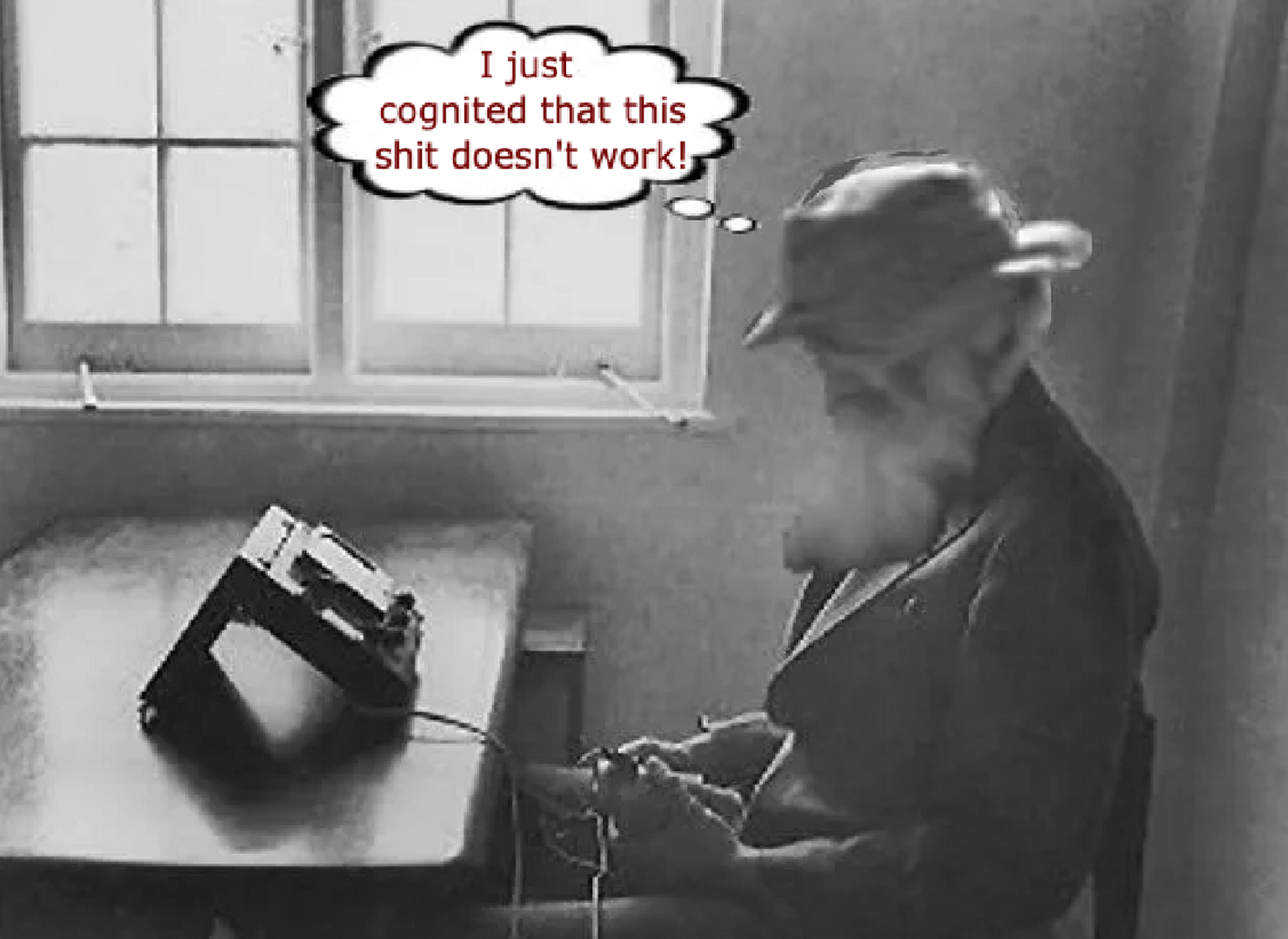 Would you sweetly say "Your needle is floating?"

Or would you give Don a routing form to Ethics?
- - -​
Last edited: