Independent Scientology and Nation of Islam news
Novel set in the world of Scientology: The Packet Dancer (Xenu's Minions Book 1), by J.J. Davitt.
Amazon.com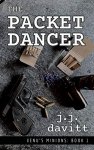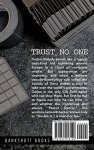 Kindle: $2.99
Free with Kindle Unlimited
Bankshott Books (March 26, 2020)
302 pages.
Paperback: $19.99
Bankshott Books (March 26, 2020)
300 pages
* * BEGIN DESCRIPTION * *
Description
Barcelona, 2024. The Occupy Wall Street movement has risen again, and the protest rallies are serious enough that the CIA has deployed Agent Darien Blakely, an undercover agent disguised as a pot-smoking trust-fund bum, to keep an eye on things.
But Darien quickly learns that the protesters are the least of the world's worries. The Xenu's Resistance Army, a secret paramilitary army of renegade Scientologists, has risen with shocking suddenness to take advantage of the unrest.
Darien soon learns that the XRA has infiltrated his CIA handlers, and he's forced to go rogue — joining forces with the protesters and their shadowy, wizardly leader, known as Double-X, in a desperate bid to foil a worldwide scheme that's chillingly reminiscent of the Nazis' "Final Solution."
* * END DESCRIPTION * *
/
Last edited: