Along time ago, your's truly was ushered into the world of tek and cults through WISE, specifically a Sterling Management client. Since my beginnings, I was involved with a couple of WISE companies, and I have seen the success at getting people into the cult through this route. Many of the largest contributors to the idiotic org program have come from this line.
Currently in orgs, the OT committees are led by the senior whale in the area, and most of the members are WISE members If they aren't WISE member (rare), they are being strong armed into paying the minimum $ 50.00 USD/month dues. Some pay the $ 600.00 company membership so that they can deliver courses to their staff. Of course, they put the wealthiest OT committee member on that post specifically to reg him.
Has anyone ever amassed the names these WISE businesses claim as clients, and published broadly in their promotional material in order to try to bring about awareness to the general public? Like did you know that your Dentist, Doctor (rare but does happen), Attorney, Chiropractor, CPA, Physical Therapist, Podiatrist, auto repair shop, etc. is a Scientologist???
What I have seen, even before I woke up, and I am sure that you all have seen, there is a group of WISE businesses and members that are the "most successful" in the scio eyes, and that many of these guys are the whales. Some of these guys seem like they will never, never stop.
I'm getting tired of standing by and watching this thing drag on, and it will drag on.
From Sterling Management's website:
ADRIANA BARRERA, DDS
Hi, I am Dr. Adriana Barrera. I work in Torrance, California. I've been practicing dentistry for almost 20 years.
My main problem was communicating with patients and also treatment acceptance. Also I knew I
needed more
experience managing my office.
MGE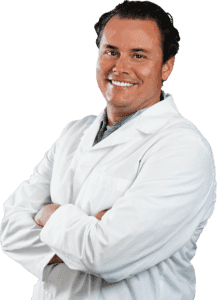 BART VAN OOSTENDORP, DDS
Average monthly income increase: 455%
Before MGE, I thought I was doing OK for a young dentist, bu deep down I knew I could be doing better. Even after moving to a new city with a new practice, we have grown by 455%, work on average 3 days per week, see an average of 130 new patients per month (most of which are fee-for-service) and have a wonderful and highly competent team.
Location:
ASHEVILLE, NORTH CAROLINA