.
T
HE
T
RUTH
H
IDDEN
B
EHIND
A
LL
S
CIENTOLOGY
P
ROMOTION
FREE INTRO FILMS
FREE STRESS TESTS
FREE INTRO LECTURES
FREE PERSONALITY TESTS
FREE WAY TO HAPPINESS BOOKLETS
DISSEMINATION DRILLS
BODY ROUTING
RUIN FINDING
RECRUITMENT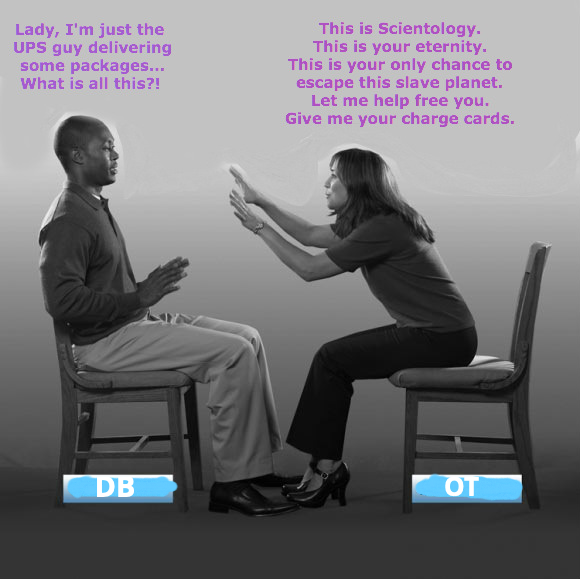 Scientology is kind of like a teen horror flick where the charming
silver-haired 97 year old granny that lives next door gives you a
super-sweet smile while telling you that she just baked a fresh
batch of hot chocolate brownies! And then she invites you to
come inside and have as many as you want. And then
you go in and don't see any brownies—which is
when she informs you that they are
all down in her basement.
.
​
Last edited: