Mum gives up guardianship of daughter, 13, after she signed billion-year contract
Emily Brown
Published 12:25, 30 September 2022 BST
| Last updated 12:25, 30 September 2022 BST



Featured Image Credit: Supplied
For most people, 13 is an age for making friends, dealing with an onslaught of teenage emotions and generally figuring yourself out. For Kat Mcelhinney, it was the age her mum signed away her rights to guardianship and she committed herself to Scientology for the next billion years.
It was the second time Kat's life changed dramatically, the first being when she suddenly lost her dad to lung
cancer
, and her mum became a single parent to six children.
As her mum sought to cope with the grief, a friend introduced her to the Church of Scientology and encouraged her to travel from her home in Canada to
Los Angeles
, where she could attend a meeting with the church at its LA Celebrity Center.
Having suffered with intense panic attacks following the loss of her dad, Kat was asked to come along, and together the mum and daughter underwent individual sessions with 'auditors'; a process similar to undergoing a therapy session, with the aim of restoring 'beingness and ability'.
READ MORE:
Kat had to leave her home and family behind in Canada after signing the contract to join the religion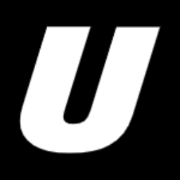 www.unilad.com