You and this planet are in Sector Nine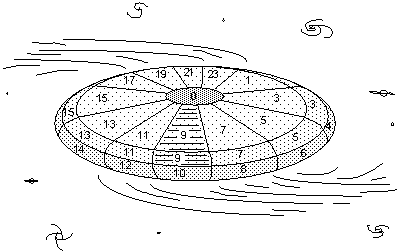 Sector Ethics Order No. 1A is an update of Sector Ethics Order No. 1 written by Elron Elray in 1967.
Link to Xenu's updated SP Declare
"All names and identities of declared SUPPRESSIVES are reported by Galactic Patrol telepathic telex to the M[ain]-Ship, Sector 9, and from there relayed to Central Ethics Authority, Sector 0, where they may be viewed by any member of the Grand Council..."
​