The project continues, though its speed is slower than it used to be.
There are now almost 3,000 ex COS members speaking out against the church!
Find the list, and how to be on it (if you want) at: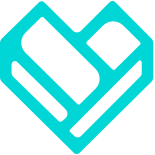 The following is a list of people that have left the official Church of Scientology organization and have spoken out publicly against it. Although some of them still believe in the validity of the core precepts and practice them outside of the Church of Scientology, all of them have denounced...
whyweprotest.wikia.org
Story of the big list
Spotlight on "The Big List:" The Master List of Ex-COS Members Speaking Out – Reasoned.Life
Also /r/ sticky
Last edited: